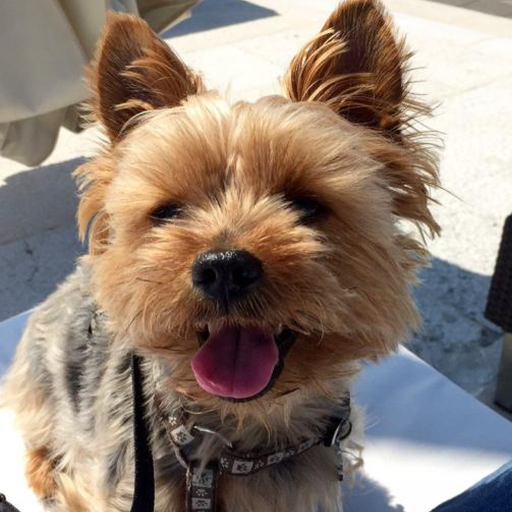 ONLINE
Neža's Tay (//help)
discord.py
Best translating dog. Includes gif, wiki search, voting polls, reminders, cookie entertainment. Integrated with whatsapp app. 24/7 online.
Created By:
Lepi_Dominik# 8905
This Bot Powers the Following Communities:
Introduction
Translation
His best advantage is his translation. He can translate between all well known languages. He auto-detects in what language you wrote.
Moderation
He can perform basic moderation commands like membercount, serverinfo. He can create very well shaped voting polls. And assign a differend role to people based on how they voted.
Whatsapp
Tay is the only bot integrated with whatsapp! You can send a message to your friend's whatsapp from discord. You will be able to receive your remainders to whatsapp.
Fun
You can give different cookies to any user. Score is being kept. If there is a girl in your server this bot is a must to make her day with a specially designed pink cookie.
To make a conversation more interesting you can easly browse gifs, use enlarged text or check out people's avatars.
Command list
Utility

clear:
Clears desired number of messages in the channel. Only messages younger than 14 days.
//clear [number of messages]
clearforce:
Clears desired number of messages in the channel. Slower, but can erase any message.
//clearforce [number of messages]
clearrole:
It removes specific role from all members.
//clearrole [role mention or a part of role name]
members:
It lists members.
//members [compared_value] [filter-role]
membercount:
Displays info about members status.
//membercount
poll:
Creates a poll.
//poll [duration as dd:hh:mm:ss] ["question"] ["option1"] ["option2"] ["optionX"]
pollrole:
Assigns a role to poll participants.
//pollrole [role mention or a part of role name] [poll id] [option (a or b or c ...)]
remind:
Sends you a reminder message after time in private chat.
//remind [duration as dd:hh:mm or hh:mm or mm] [message to send you]
reminddelete:
Deletes all your reminders.
//reminddelete
serverinfo:
Shows info about the server.
//serverinfo
translate:
Translates to language specified.
//translate [language] [message]
wiki:
Searches wikipedia for specific content.
//wiki [keywoard1][keywoard2(optional)] ...

Overview

help:
Lists all help about commands. You can use it on every other command too.
//help [command]
top:
It shows you highscores.
//top [lbs or cookies, pinkcookies] [page 1-5 or specific player's name/ID]
gems:
It shows you how many gems you have.
//gems

Fun

avatar:
Shows an avatar of any user.
//avatar [user] [size]
emojify:
Displays your text with nice graphic characters.
//emojify [message]
gif:
Displays a gif from your keywords.
//gif [keyword1] [keyword2] ...
givecookie:
Gives a cookie to a person you like.
//givecookie [@user]
givepinkcookie:
Gives a special pink cookie to a person you like.
//givepinkcookie [@user]
giveluckycookie:
Gives a lucky cookie to a person you like.
//giveluckycookie [@user]
givetreecookie:
Gives a tree cookie to a person you like.
//givetreecookie [@user]
givebellcookie:
Gives a bell cookie to a person you like.
//giveluckycookie [@user]

Economy

vote:
Vote daily and get more gems each time!
//vote
gems:
It shows you how many gems you have.
//gems

Interactions

hello:
Says hi back to you, handy for testing the bot.
//hello
whatsapp:
Connect your account with whatsapp.
//whatsapp
whatsapp-send:
Send a message to your friend's whatsapp.
//whatsapp-send [@user] [message]