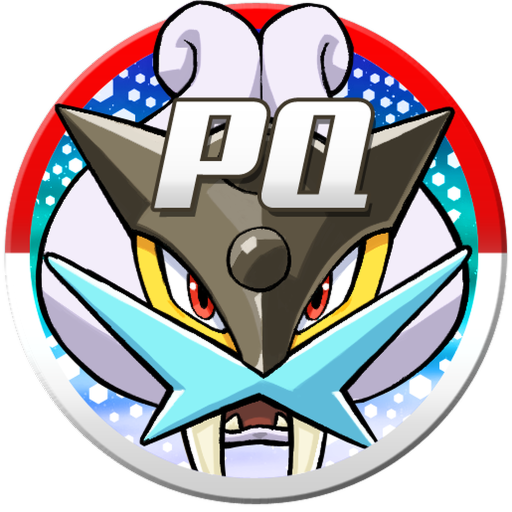 ???
PokeQuest
discordrb
An advanced bot that replicates the Pokemon Games with great visuals. Adventure through the story, conquer the elite four, pvp, and trade!
Created By:
KiraisJustice# 1511
Gaiza# 6845
This Bot Powers the Following Communities:
Welcome
Hello and welcome to the Official PokeQuest DiscordBot Page! We are happy to announce and present to you our very own Discord bot. This bot is our attempt at shattering the standard for discord bots, pushing the limits of discord itself, and creating a fully functional game that you can play anywhere with your friends.
What is PokeQuest?
PokeQuest is an advanced bot that closely replicates the Pokemon game itself, allowing you to explore over 100 different areas, pushing for a nostalgic multiplayer experience. We work many hours a day on this bot, and we have high hopes for the future. Our vision is to become the best Pokemon bot possible, and we're here to bring you the players with us on our journey.


Features
251 Pokemon coded and available to find, catch, and explore.
251 completed skills (All skills are fully functional and up to gen 3. This includes all effects for the skills. For example status/stats/flinch/etc.)
300+ completed A.I. ( Wild Pokemon, Fishing, Events, Trainers, Gyms, Elite Four)
All Shiny Pokemon able to find and catch
86 Specific and Unique Areas to explore
Full 6 vs 6 Battle System (with the ability to swap out Pokemon)
Clean and Responsive Battle UI
Spam-Free and limited as possible! (Multiple people can play in the same tab!)
Natures, Abilities, IVs, EVs. All Working!
Easily readable Pokemon profiles
Trading Pokemon with others
Ability to learn and replace skills with ease
Currently working on Gen 4!
and many more....

Who are we?
The bot is developed by 2 people, Gaiza and Acid are the two lead developers of this bot. We both dedicate 4+ hours a day working on anything to do with the bot, whether it be coding, writing up documents, going through the server channel looking for bugs report, gathering information, or anything else developmental wise. We are the ones who will be leading the project going forward.


Thank you for your support
~Gaiza and Acid!